"DEFENDING THE FAITH" journey starts here
To all who have left Christianity and other faiths to follow the One True God of the Hebrew Scriptures - Welcome Home!
In an effort to help you explain your new beliefs to your friends and family, as well as show them the truth about the One True God, I have created the booklet, "Defending The Faith." In its beautifully-illustrated pages. you will learn how the Christian bible has misquoted and mistranslated the Hebrew Scriptures to line up with their false narratives, such as the Virgin Birth, the New Covenant and the Messiahship of Jesus, to name a few.
We invite you to share the link with everyone you know and also use it as your own resource guide as you embark on your life-changing journey with the One True God of Abraham, Isaac and Jacob.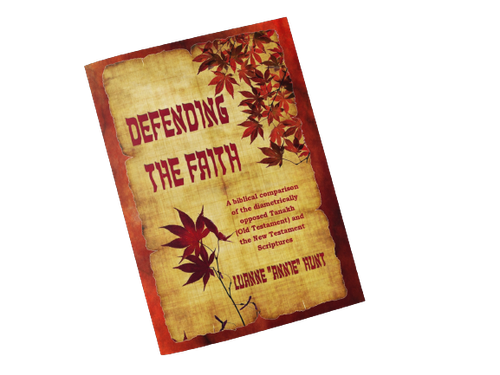 a word from the author of "defending the faith"
start reading by clicking on the arrow